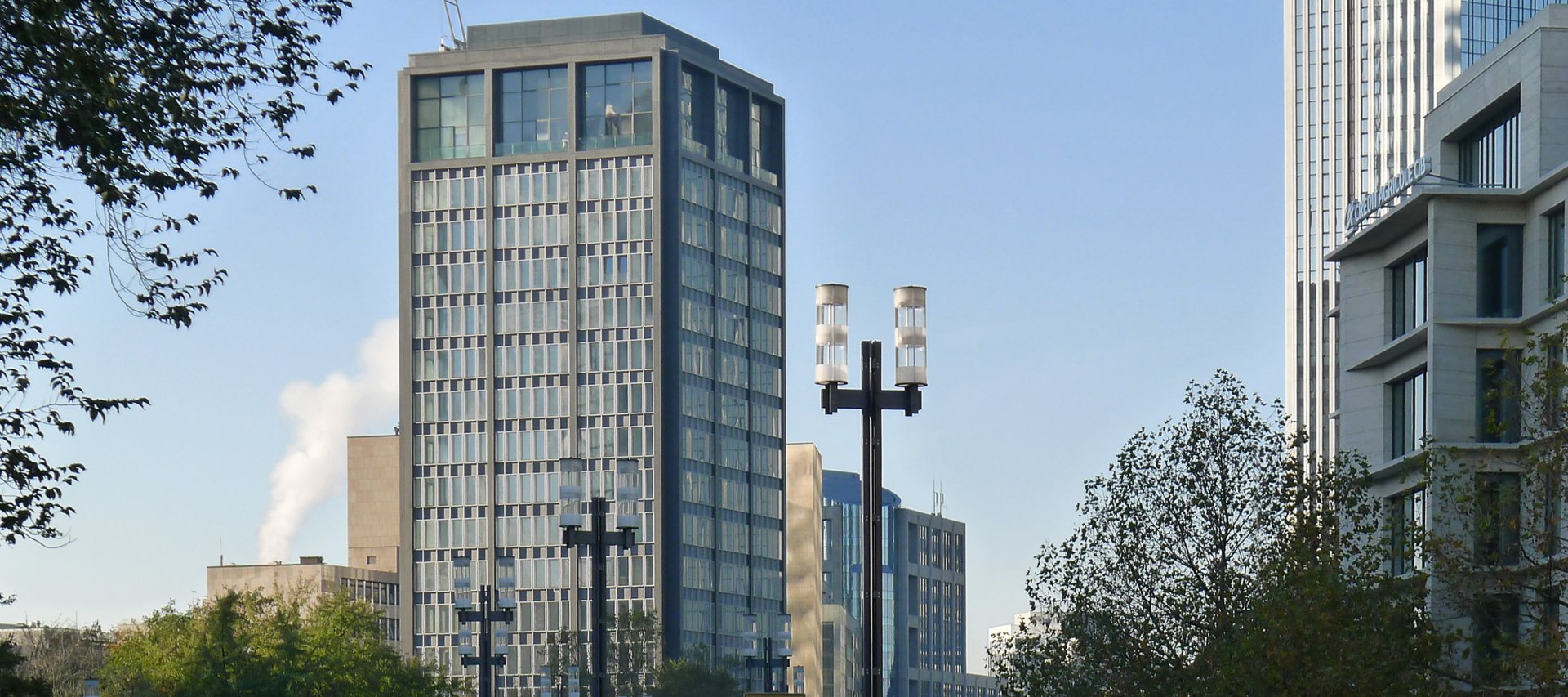 © B+G, Stefanie Pretnar
© B+G, Stefanie Pretnar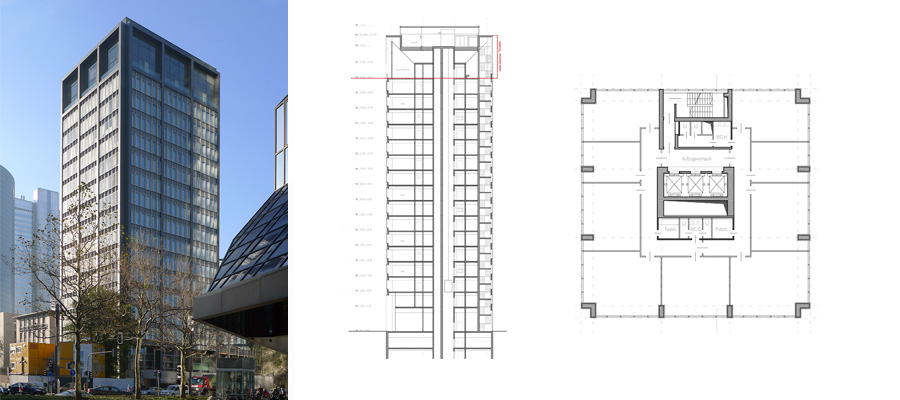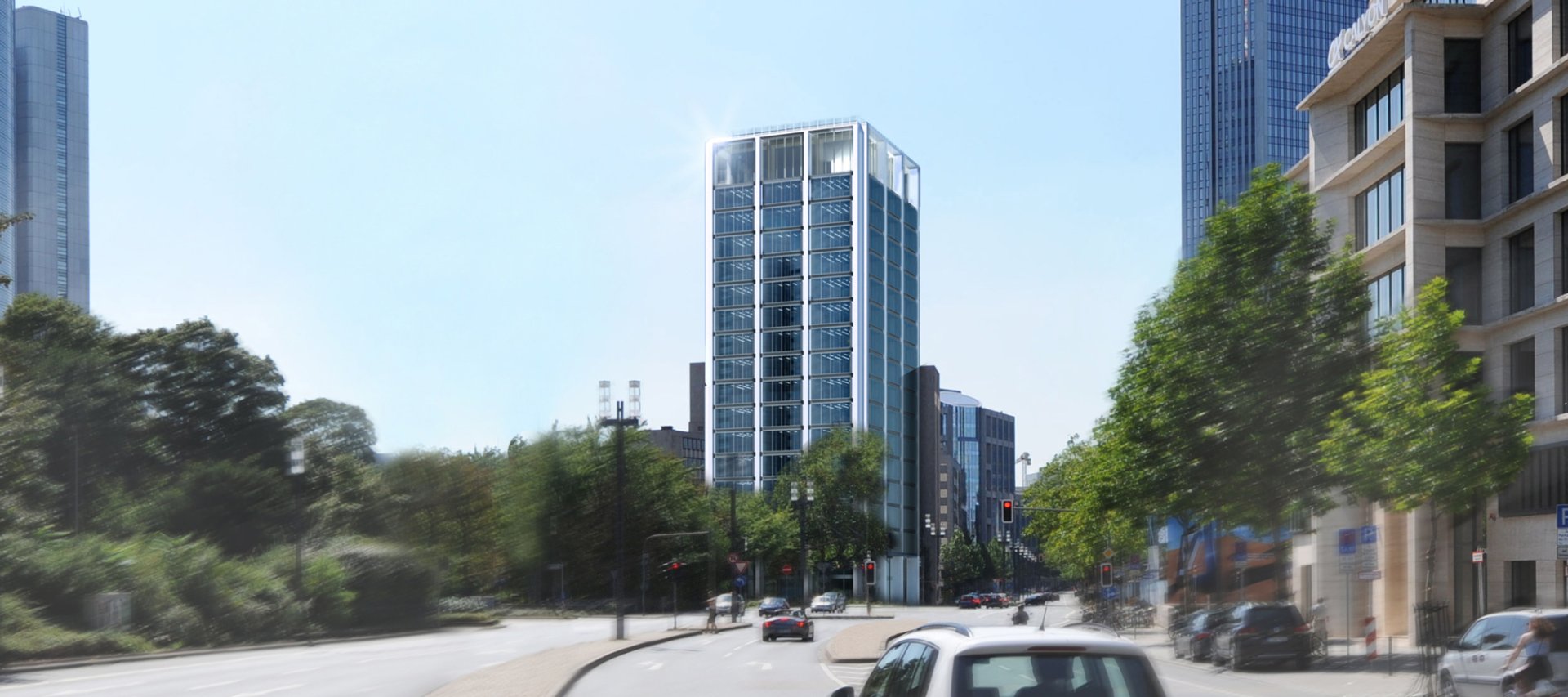 © KSP Jürgen Engel Architekten
project description

Previously in 1995 Frankfurt based KSP Architects and Bollinger+Grohmann worked together on the renovation, refurbishment and extension concept and design for the 75 m tall office tower at Taunusanlage 11. Back then the tower, former headquarters of the Chase Manhattan Bank, was divided into the traditional base,shaft, and crown structure of high-rise buildings. A new two-storey glass-steel composite structure was built at the base section.
Between 2001-2013 the tower underwent another reconstruction phase. During this refurbishment the 18-storey tower was completely gutted with the façade, building equipment (HVAC) and other parts being renewed.
structure

Due to the conversion and new use, structural elements had to be reinforced in various parts of the high-rise tower. The former mechanical floor at the top of the building was converted into a fully glazed, eight metre high panorama floor. To implement all changes, reinforced concrete walls and slabs were demolished, new floors constructed of steel beams and thin concrete slabs were built and existing columns reinforced. Besides the structural changes the building was also undergoing an energetic rehabilitation with the goal of a LEED or DGNB certification.
Data
Client:
FREO Financial & Real Estate
Architect:
KSP Engel
Completion: 2013

GFA: 16,550 m² | Gross volume: 55,114 m³ | Height: 72 m