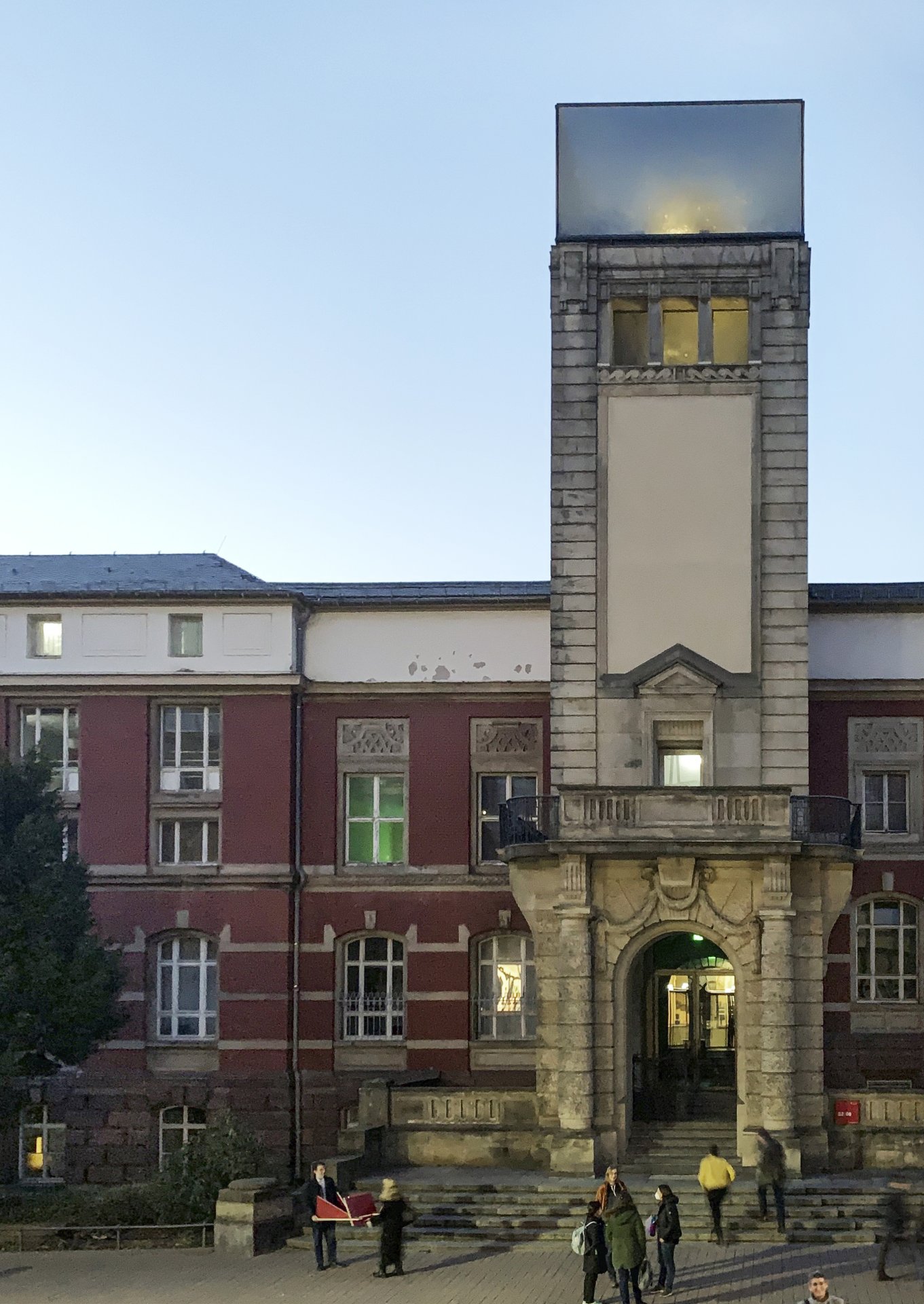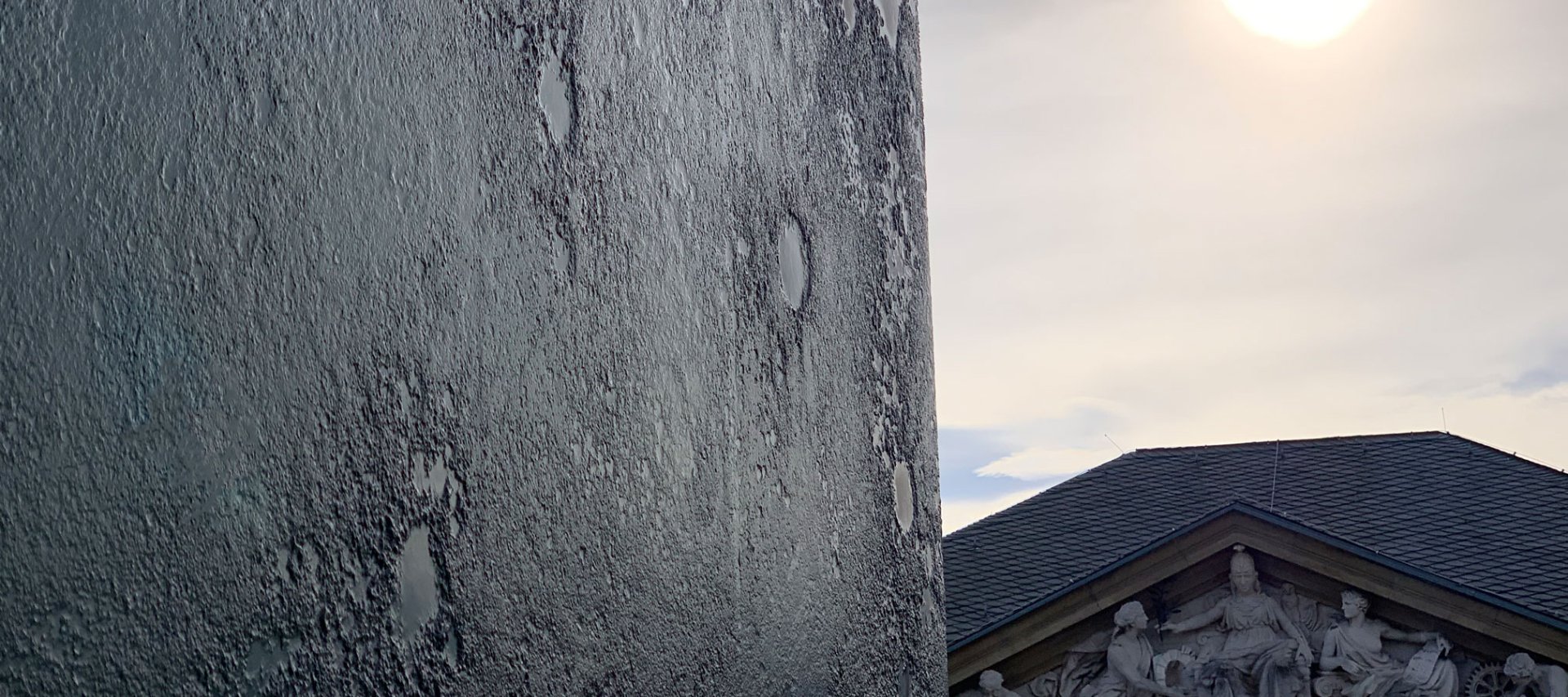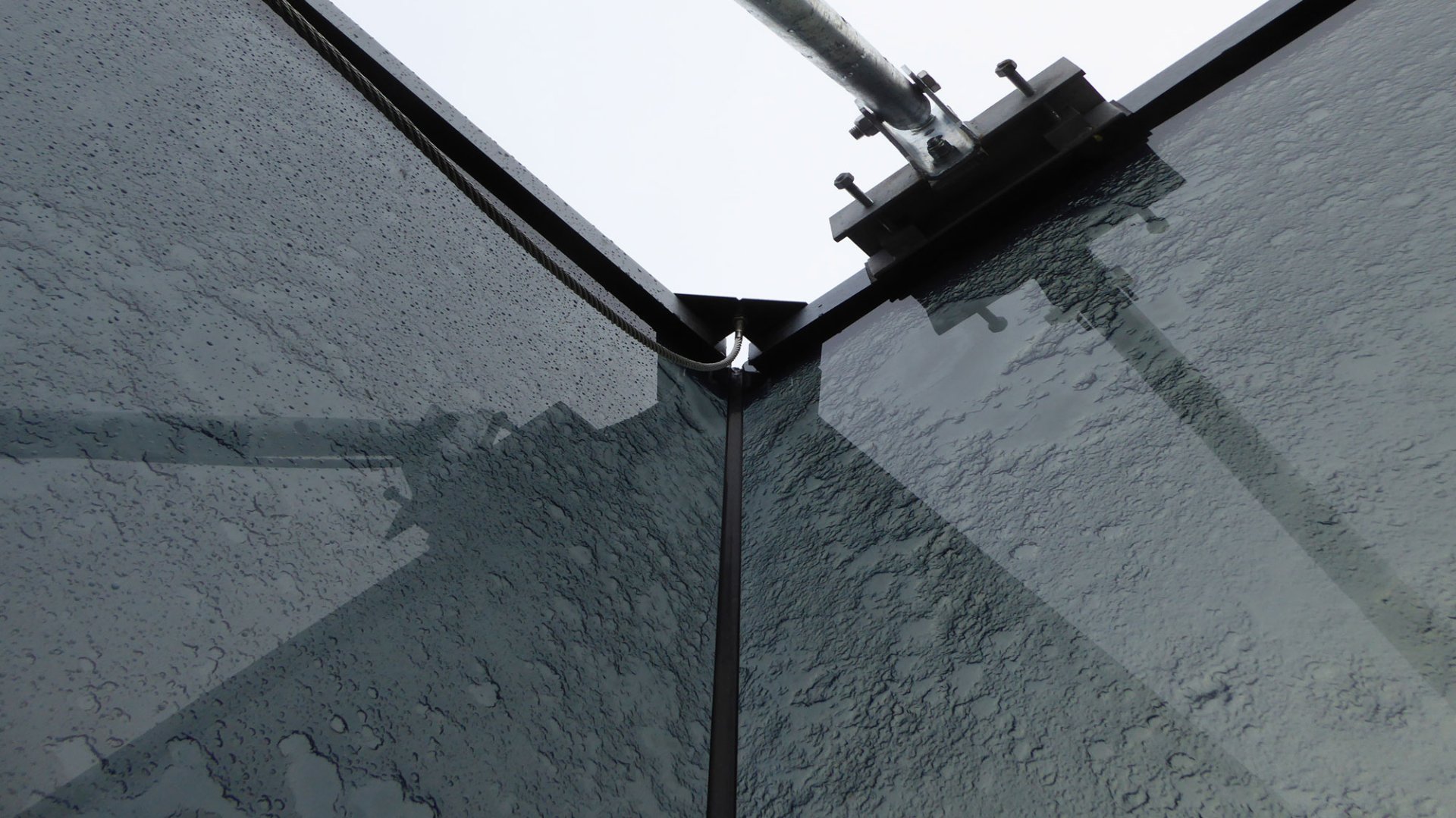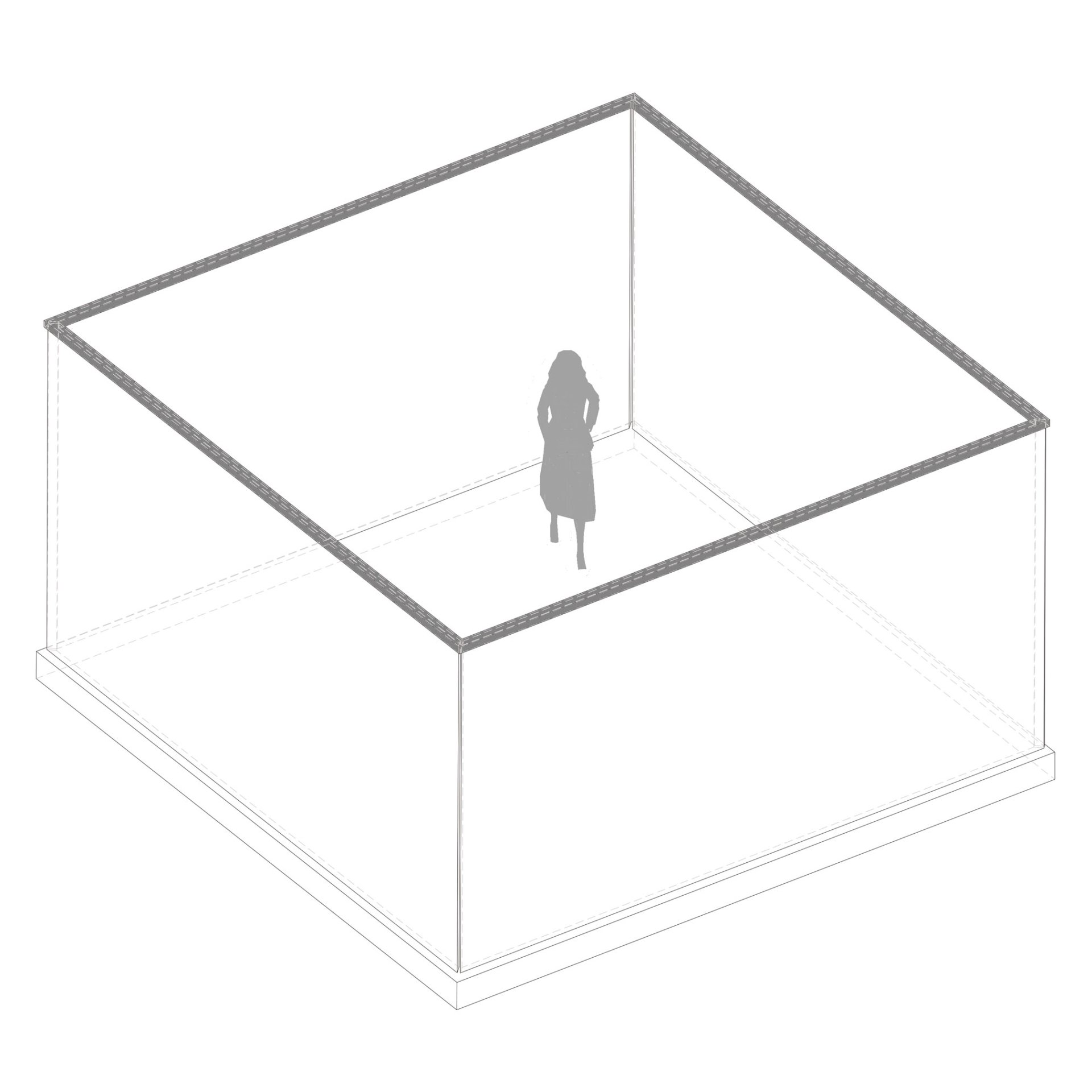 © Sichau & Walter Architekten
project description

The clock tower was completed in 1904 as a new building between the institute buildings according to a design by Friedrich Pützer. Shortly before the end of the Second World War, the tower's dome was almost completely destroyed and subsequently not reconstructed. Now the stump of the tower has been given a new, modern interpretation and will in future provide space for a new observatory for the Department of Physics. The translucent, illuminated glass cube is oriented towards the overall geometric harmony of the existing ensemble.
structure

To have access to the platform, the existing ceilings in the tower were demolished and a new steel staircase was installed. The platform itself received a new reinforced concrete ceiling.
façade

As a design element and fall protection, the tower has been given a top made of four panes of glass individually artistically designed by the architects. These laminated glasses are connected at the vertical edges with a load-bearing silicone bond and stiffen each other. Extensive tests were carried out on the glass structure and the bonds, and FE calculations were made on the combined tensile-shear stress of the silicone. This made it possible to obtain approval in individual cases for this design, which is not regulated by the building authorities.
Data
Client:
Technical University of Darmstadt
Architect:
Sichau & Walter Architekten
Completion: 2019

Height Glass-steel construction: 2.8 m
Service:
Structural engineering, Façade engineering
Related Links

more projects referring to:
> Façade