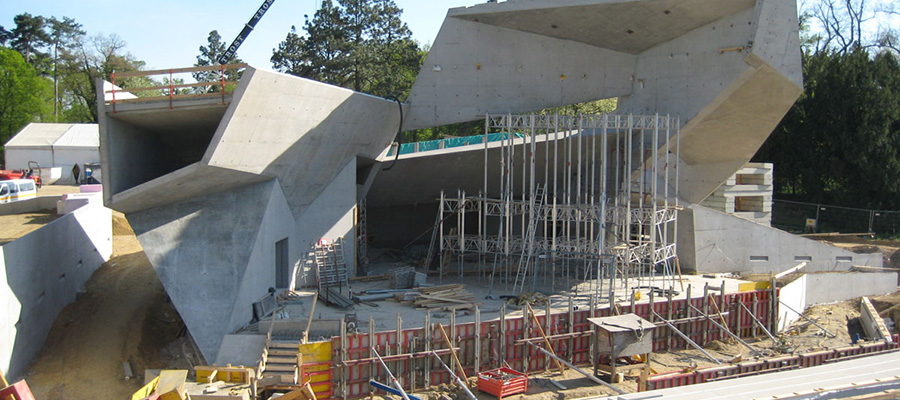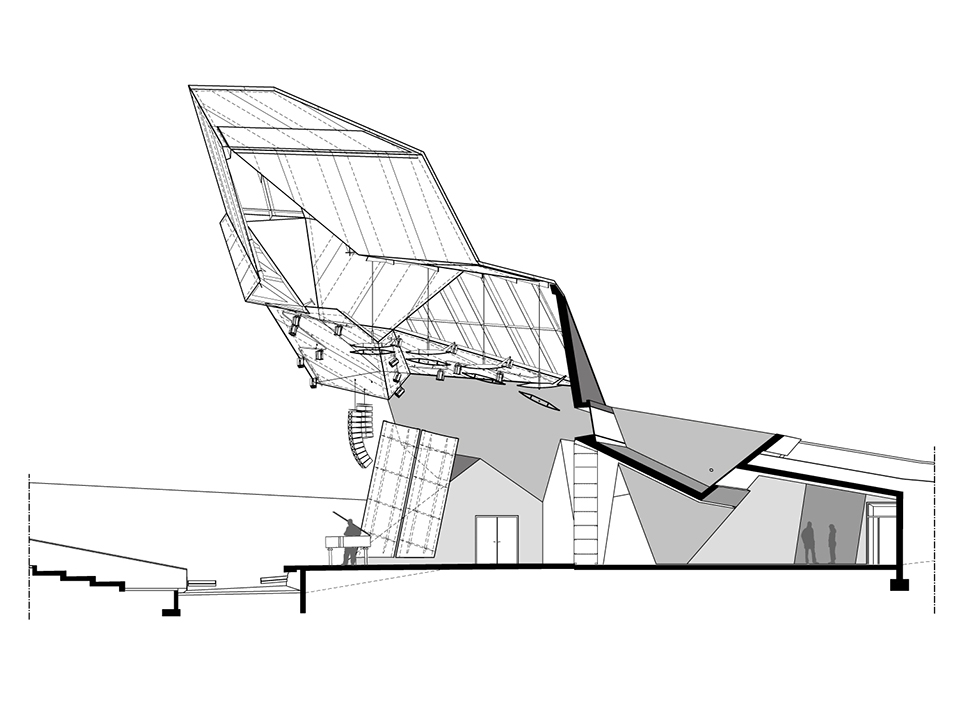 © the next ENTERprise Architects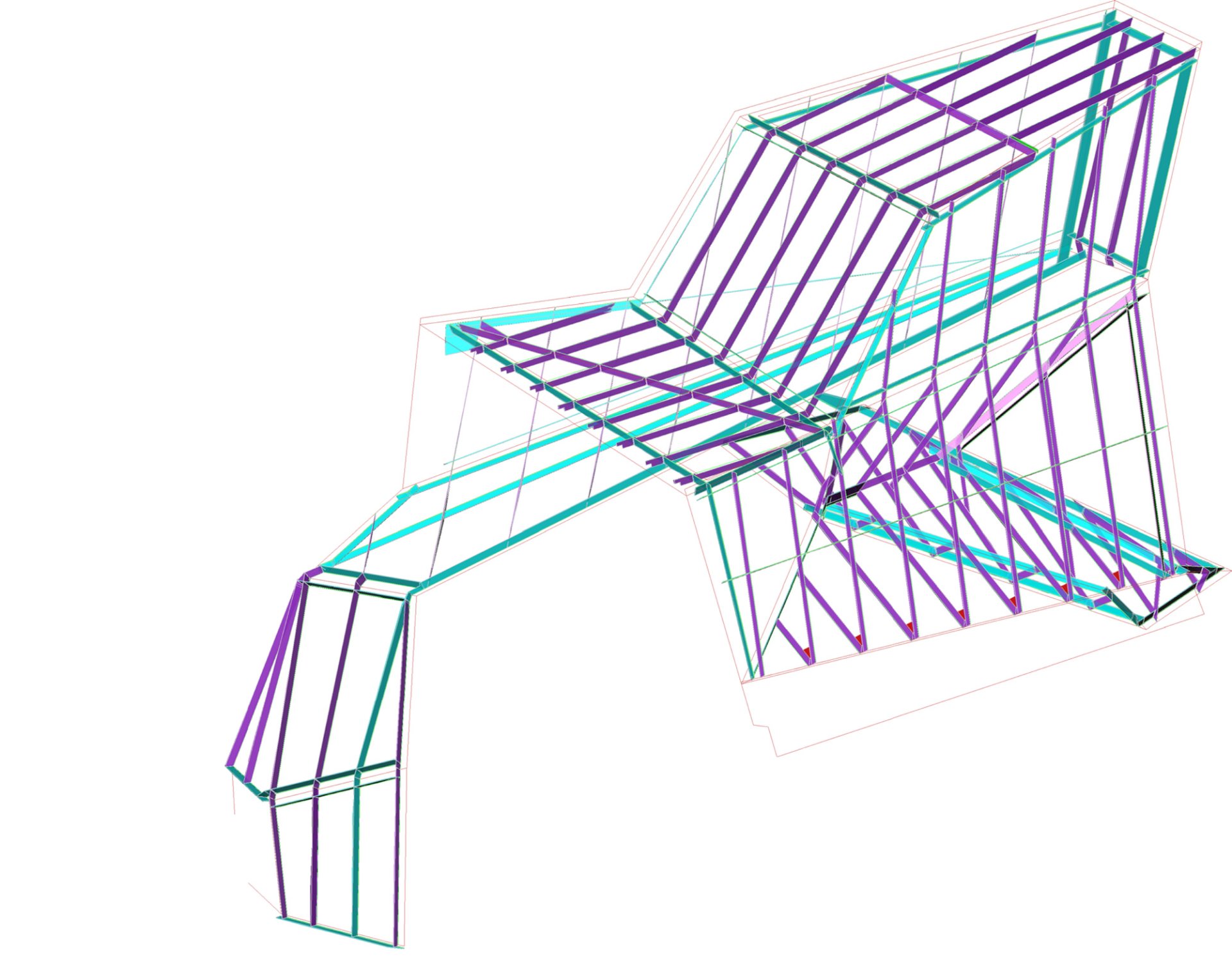 project description

With great ease the pavilion inserts itself into the landscape and, through its topographical configuration, reinterprets formal elements of the landscape garden.
structure

The stage roof is designed as an autonomous, sculptured object. Suspended above the landscape on a level with the tree canopies, it is placed among the groups of trees. The shiny metal surface on the outside reflects the sky and the trees, turning into a cloud-tower.
For this project, Bollinger+Grohmann was commissioned with the permission design, detailed design and work shop drawings for the steel construction.

Data
Client:
State of Lower Austria
Architect:
the next ENTERprise Architects
Completion: 2007

Service:
Structural engineering
Awards
Bauherrenpreis 2007, Award