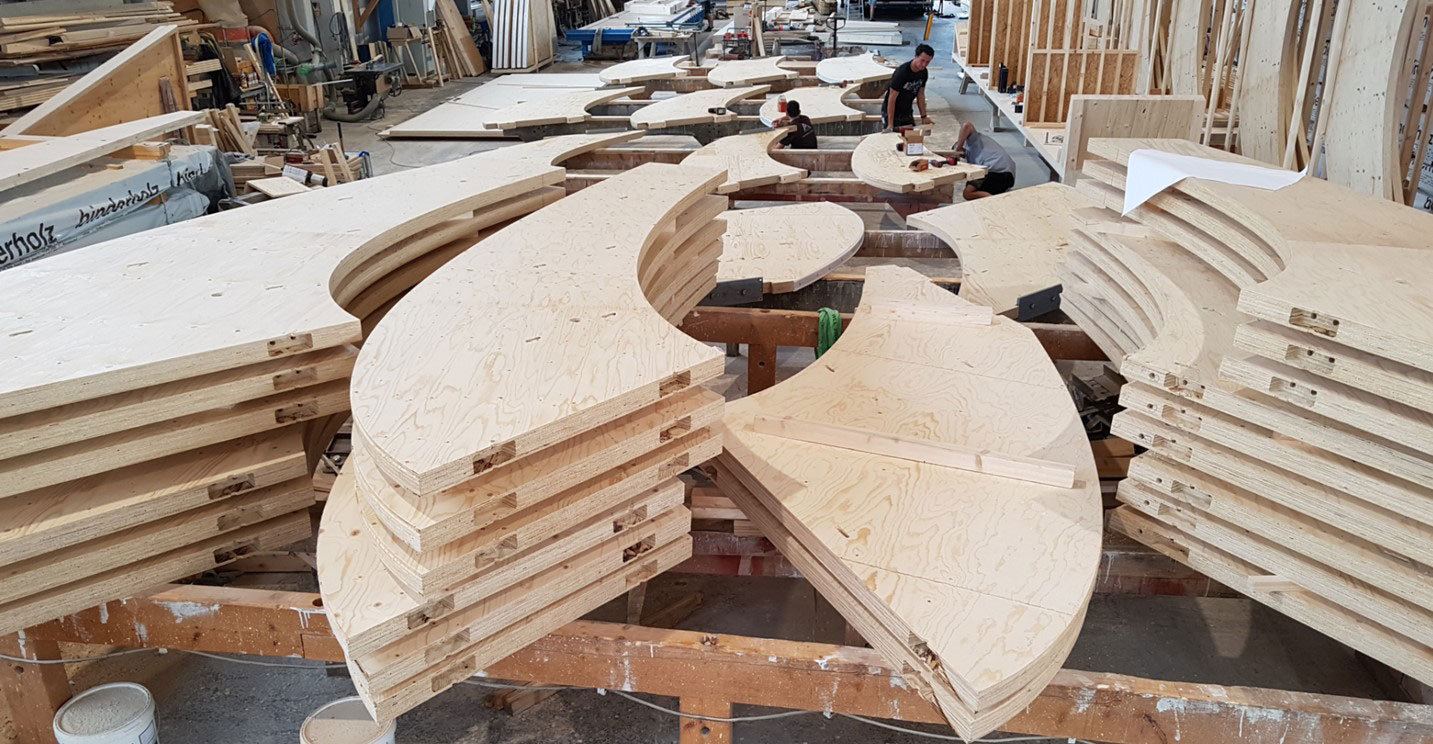 © Holzbau Amann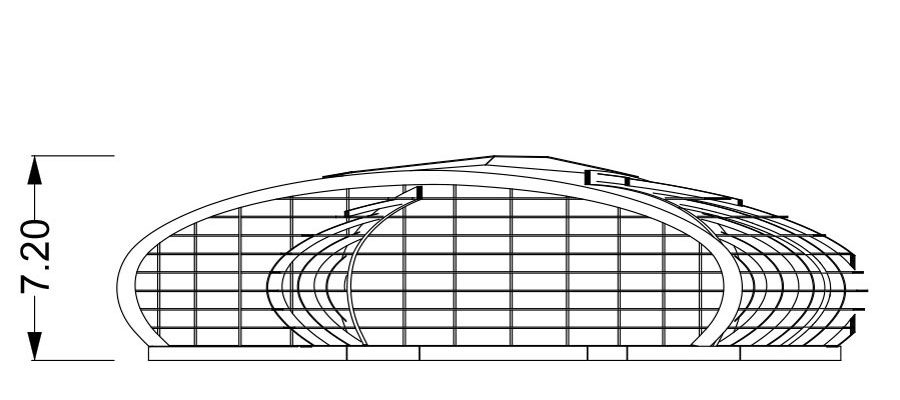 project description

The Frankfurt Pavilion was designed for the Frankfurt Book Fair 2018 as an iconic building for events which can be temporarily stored and easily be reconstructed every year.
The task of the architects and engineers was to develop a geometry that creates a special spatial feeling. The temporary construction should fulfil the conditions of stability and be material-saving and cost-effective at the same time.
The result is three telescoped shell-shaped ribbed structures made of wood enclosed by a membrane. Inside, the building surprises with its light construction, which not only spans the space but can also be used as an oversized bookshelf.
structure

The space-forming design was developed in close collaboration with Bollinger+Grohmann and was generated and optimized by the team, taking account of architectural, structural and static criteria using genetic algorithms. This speeded up the design and analysis process and also proved to be an efficient method to determine the final production costs. For example, the optimization of the integrated rib and diaphragm system meant that the dimensions of the load-bearing elements were significantly lower than originally planned.
Based on this exact planning, the entire Frankfurt Pavilion could be realized from approx. 75 m³ of glulam (Kerto-Q) and 1,000 m² of fibre-bound PVC as a membrane.
Data
Client:
Frankfurt Book Fair
Architect:
schneider+schumacher
Completion: 2018

Height: 6.5 m | Surface area: 480 m² | Seats: 300
Service:
Structural engineering
Geometric design
Awards
AIT Award 2020, AIT Award Finalist