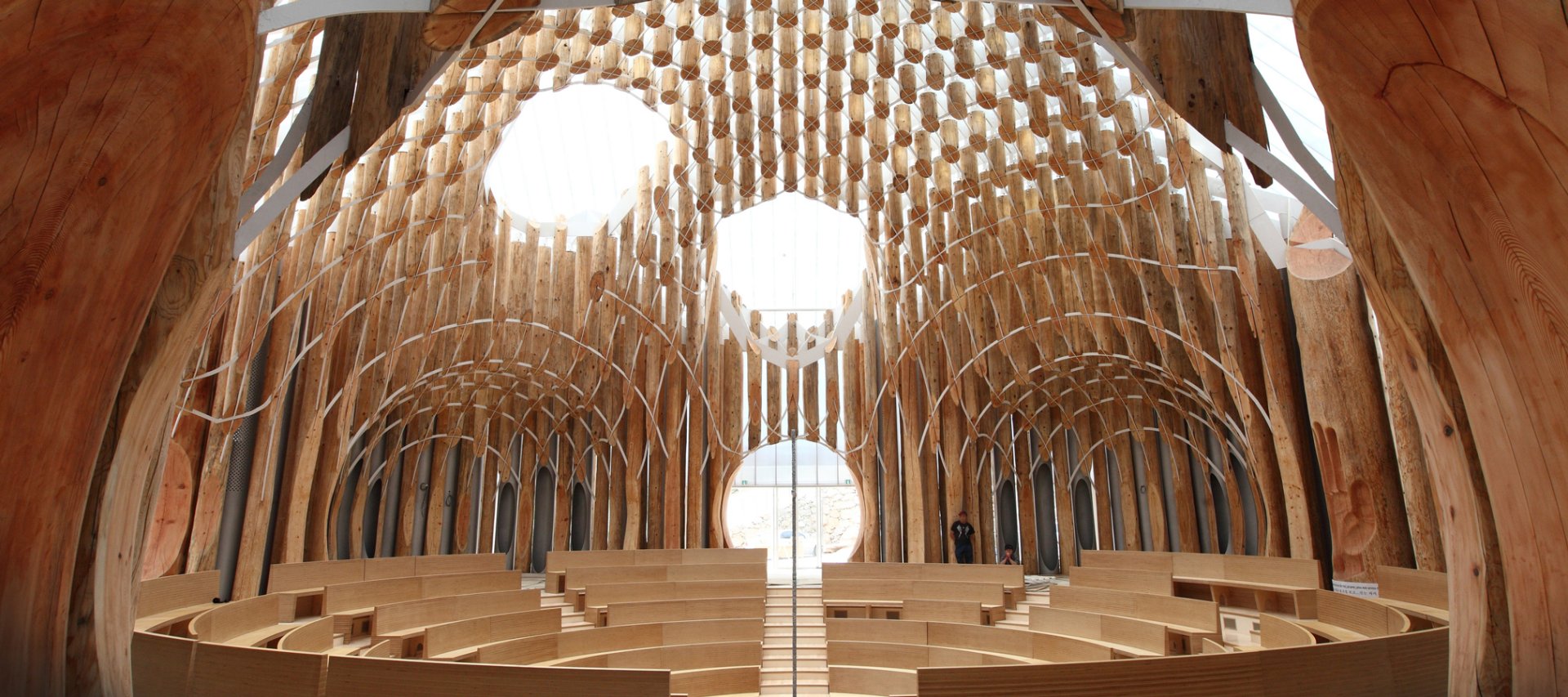 © Lee Dong-Hwan

© Lee Dong-Hwan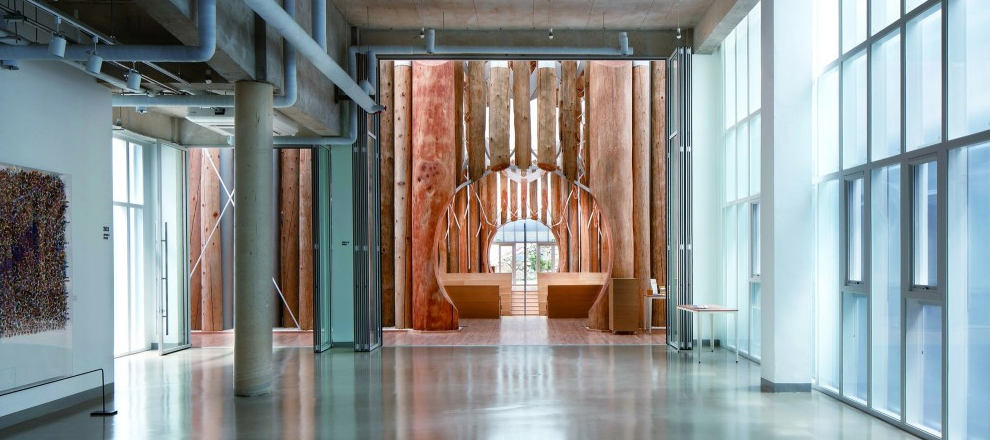 © Jin Hyo-Sook
project description

The "Light of Life" Chapel is located at the end of the SeolGok Road on the south side of the Bori mountain, in Gapyong at 30 km from Seoul, South Korea. The project began in 2008 with the donation to the church Pastor Hong Jung-Gil of a large quantity of Siberian red cedar wood by an entrepreneur working between Korea and Russia.
structure

In order to reduce as much as possible the impact of a building on this very mountainous and forested site, the project tries to melt into the landscape. The ground floor area of 1500m² has been established on the flattest part of the plot, on pilotis and facing South, thus taking advantage of the orientation for a more open view of the site. The building seeks to reduce the opacity of the built mass through using external coating reflective and transparent materials such as glass and polycarbonate.

On the other hand, the main interior space, the chapel, a hemispherical dome, reveals an "internal mass" quite different, unimaginable from the outside. The surface of the Dome is formed by the ends of the cut red cedar trunks. Unlike cut wood that is laid down horizontally, all trunks (834 pieces, all different) are standing upright like the trees of the forest. The logs resting on the ground serve as poles which carry a steel grid structure. At each intersection is suspended a tree trunk. A lower structure made of finer steel lines, warns of any rocking motion and supports the depth of the dome. It is through this wood and steel structure that light passes, as the whole is covered by a completely independent glass pyramid.
Data
Client:
NS Grace Church
Architect:
Shinslab architecture + IISAC
Completion: 2014

NFA: 4,100 m²
Service:
Structural engineering
Related Links

more projects referring to:
> Timber