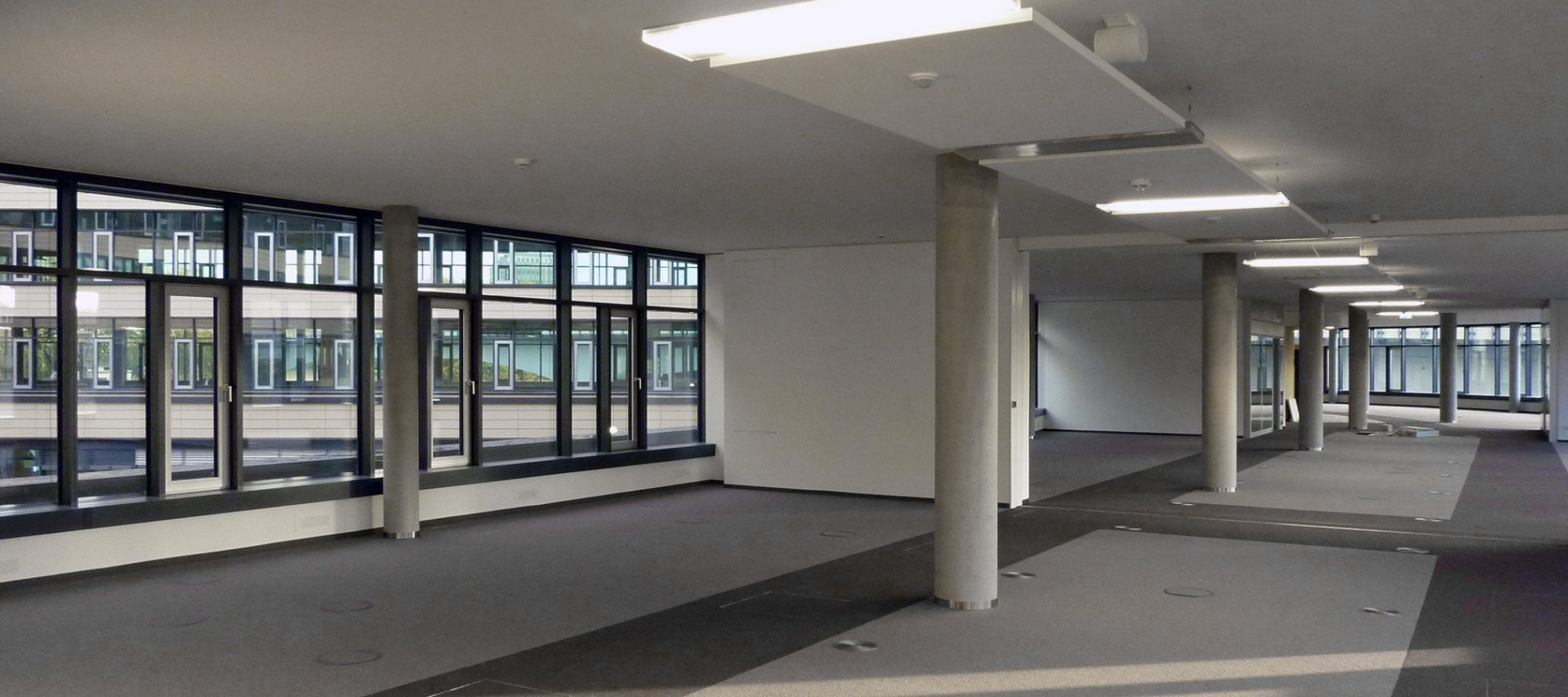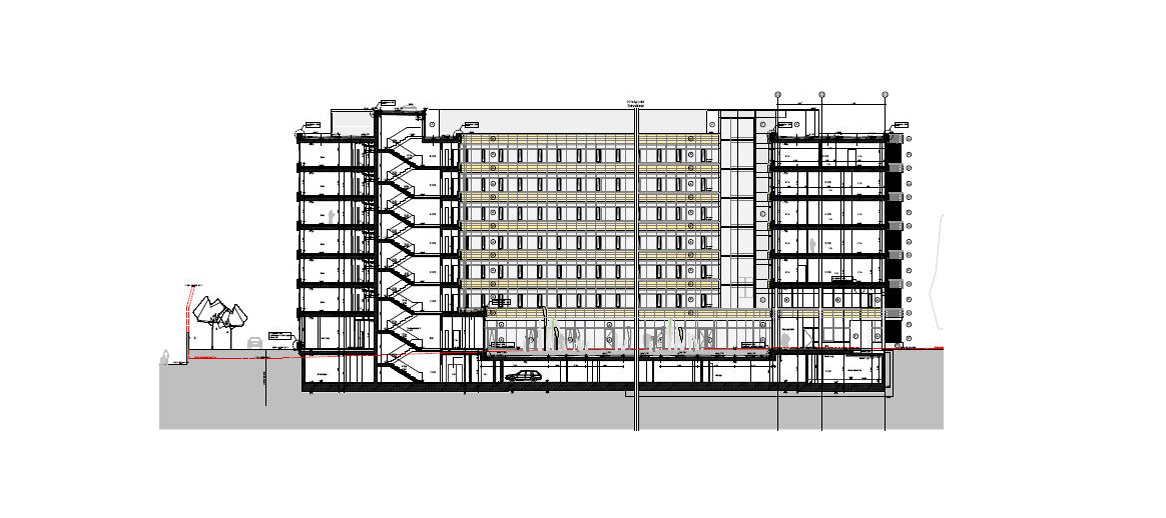 © MOW Architekten
project description

The new headquarter of Süwag Energie AG was developed at the bank of the River Main in Höchst. The triangular building fits perfectly into the heterogeneous city structures and commercial buildings in the neighbourhood.
The balanced proportions optimize the building energetically and create an attractive line of view. The building has a triangular footprint with rounded edges. Due to this geometry, the inner courtyard as well as the transparent offices great perspectives and views at the old town of Höchst are opened up.
structure

The 80,000 m³ building with a basement, a ground floor and six upper floors is basically a reinforced concrete structure.
In the interest of an ecologically sustainable design, the building is equipped with a highly insulating envelope with triple glazing and a geothermal plant. The certification by the German Sustainable Building in gold, awarded by the German Sustainable Building Council, is aspired.

Data
Client:
Süwag Energie Höchst
Architect:
MOW Architekten
Competition: First Prize (2007)
Completion: 2010

Gross volume: 80,000 m³ | Certificate: DGNB Gold | Geothermal energy