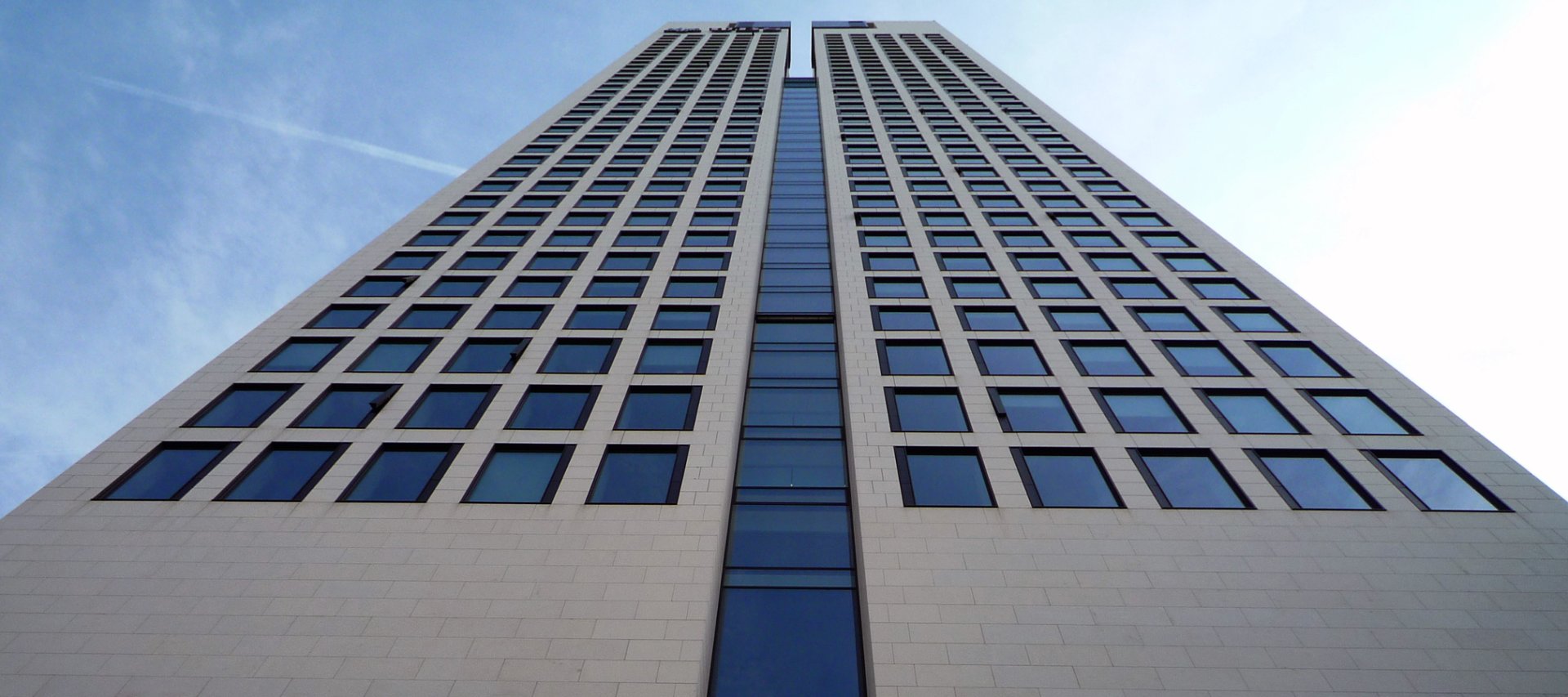 © B+G, Enrico Santifaller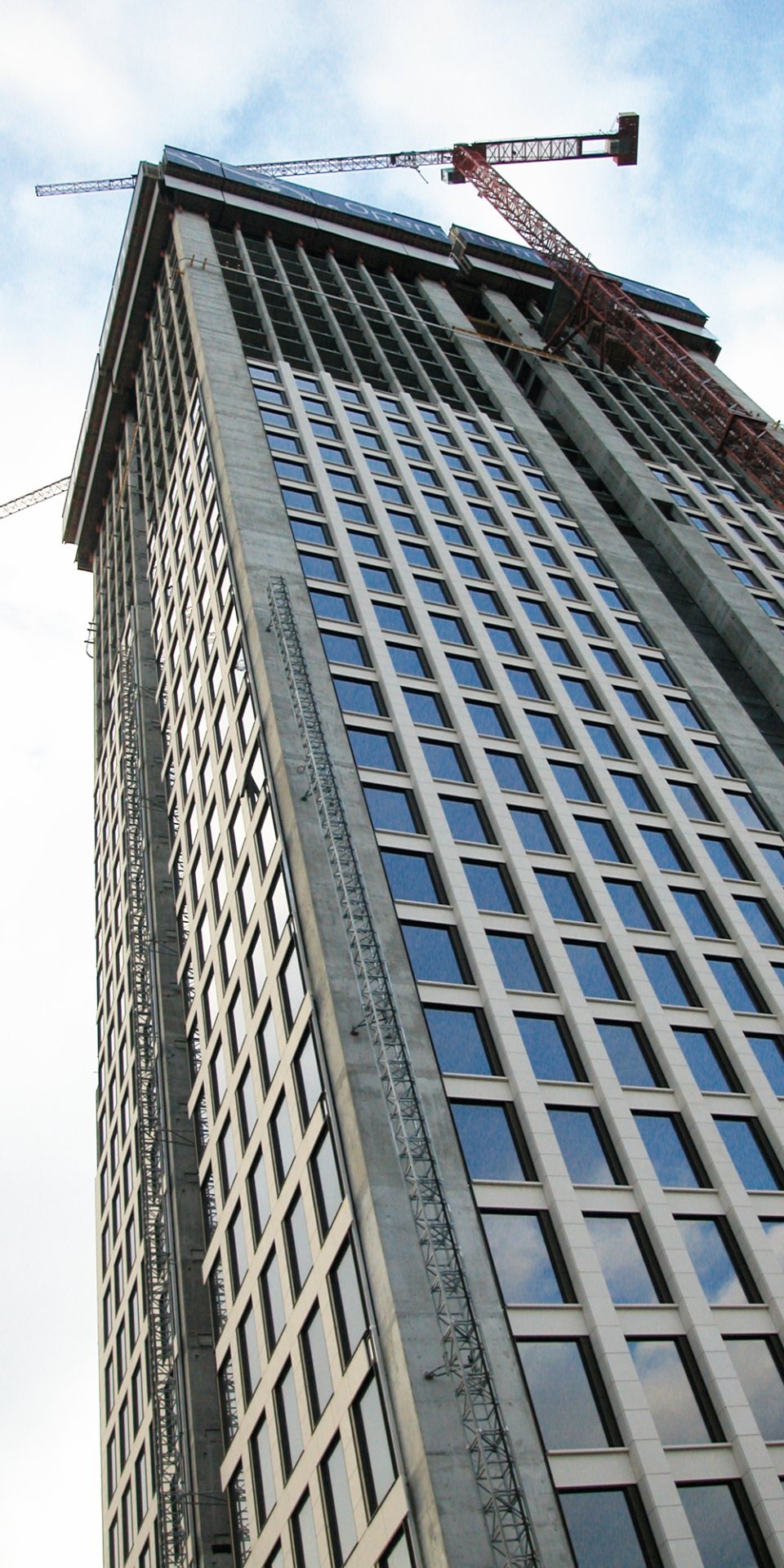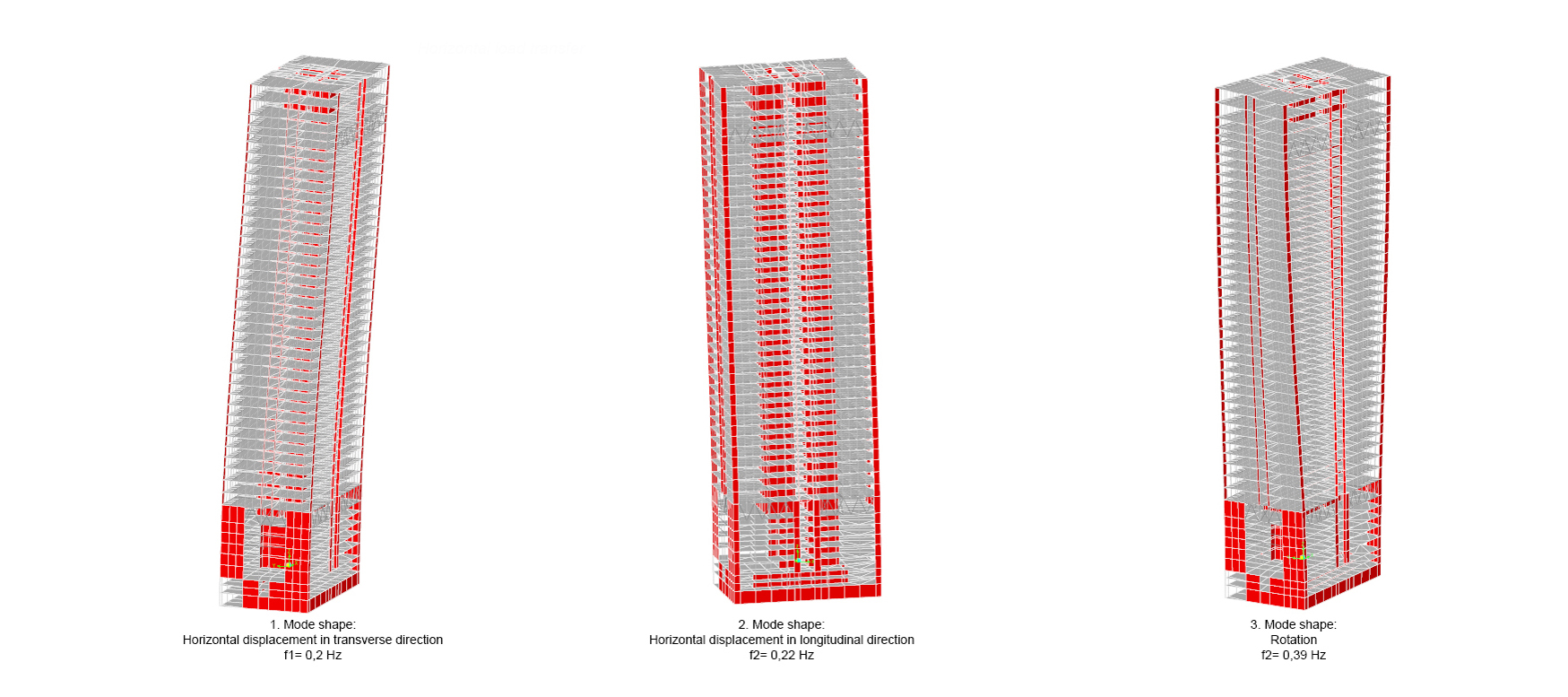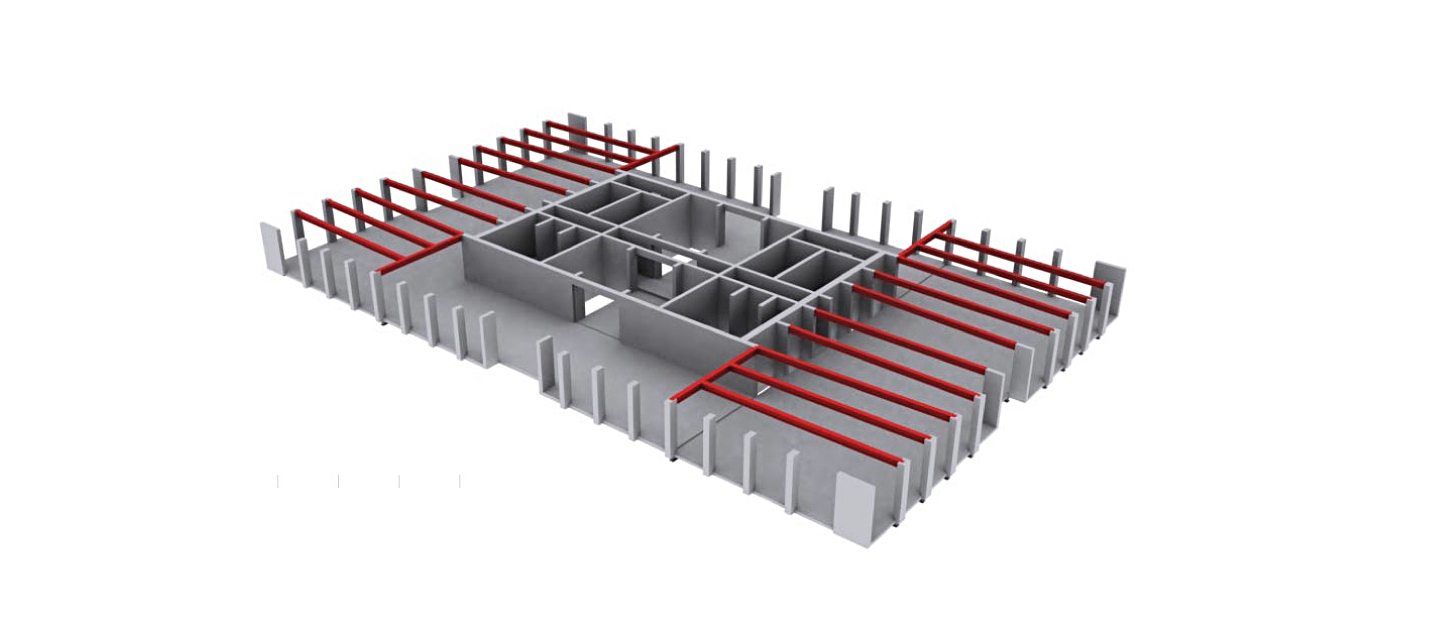 project description

The building site is located in the prime area of Frankfurt, across from the Old Opera. One of the first high-rise towers in Frankfurt, the Zürich-House was located at this site, being demolished in 2001.

structure

The new 170 m high-rise tower contains floor areas of approx. 52 m x 33 m. The tower is planned to be constructed as a conventional cast-in-place concrete structure. In areas spanning 7,50 m (longitudinal sides) the ceilings are planned as flat slabs without beams. Along the front sides of the building the span is approx. 13 m. Reinforced concrete girders are carried out here with an interval of 2,70 m.
The lateral stability is provided by the concrete core and the columns of the façade. These are coupled with the shear walls, comprising outriggers in the technical floors.
Data
Client:
Tishman Speyer Properties
Architect:
Christoph Mäckler Architekten
Completion: 2009

GFA: 67,000 m² | Gross volume: 295,000 m³ | Height: 170 m | Certificate: LEED Gold
Related Links

more projects referring to:
> Concrete