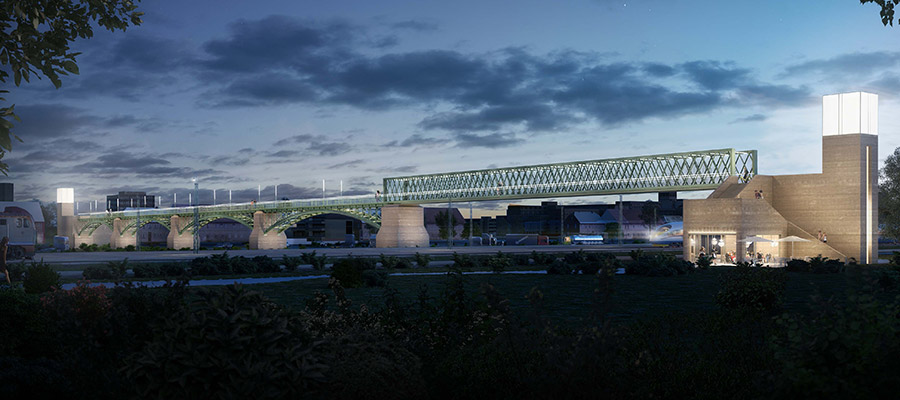 © Christoph Mäckler Architekten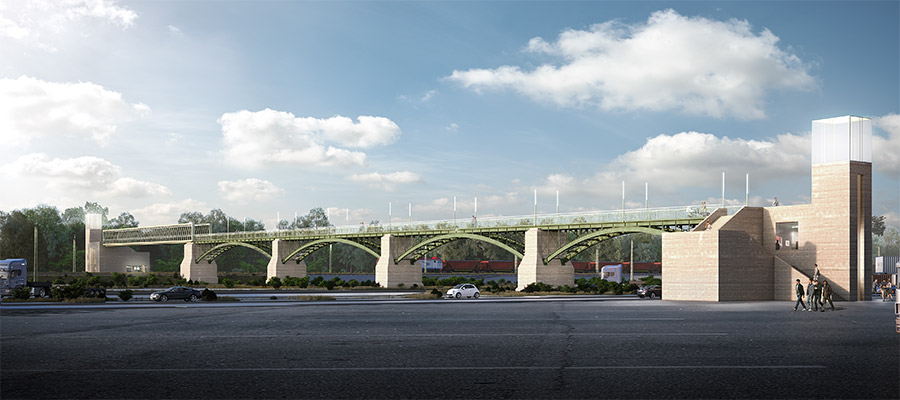 © Christoph Mäckler Architekten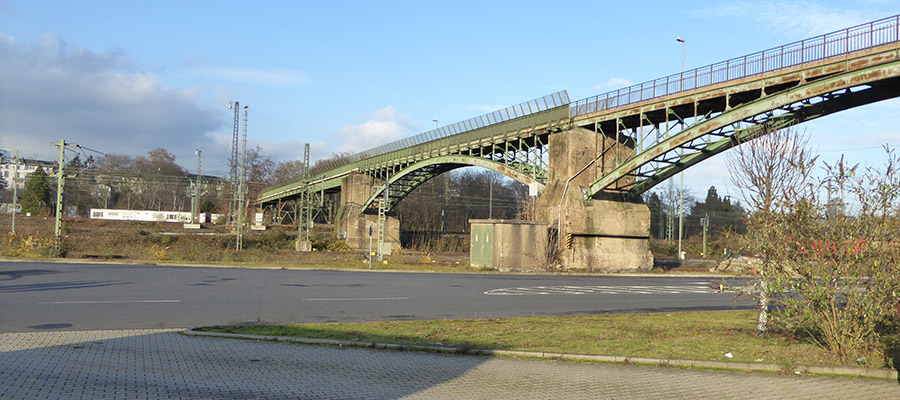 Existing Building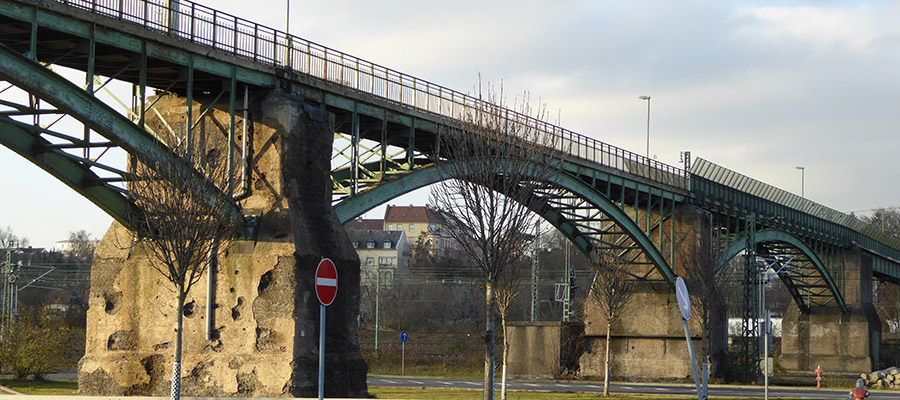 Existing Building

project description

The Schwedlerbrücke is one of the most important footpath connections in the east of the city of Frankfurt. The structure was built between 1910-13, partially destroyed in the Second World War and has been designated a Technical Cultural Monument since 2010.
The tasks of the competition were the renovation and reconstruction of the four historic southern arches of the bridge and a new replacement for the three northern bridge spans built in the 1950s as a result of the destruction during the war.
structure

In an intensive examination of the competition documents and the requirements, compatible urban planning and architectural solutions were developed in iterative planning steps, which took up and implemented Frankfurt themes such as the revitalisation of bridgeheads and the different bridge types of different eras. The areas of construction - maintenance - building process were thought through in parallel. The primary principle of repair was to preserve the material and design homogeneity of the arches and piers from the period of construction. In the further course, appropriate procedures were proposed.
The interdisciplinary competition for the Schwedlerbrücke was won by Bollinger+Grohmann in a consortium with Christoph Mäckler Architekten. Subsequently, we were commissioned with object planning and structural engineering.
Data
Client:
City of Frankfurt, Germany
Architect:
Christoph Mäckler Architekten
Competition: 1st prize (2016)
Start of planning: 2015

Service:
Object planning, Structural engineering
Structural concept