© HGEsch
© HGEsch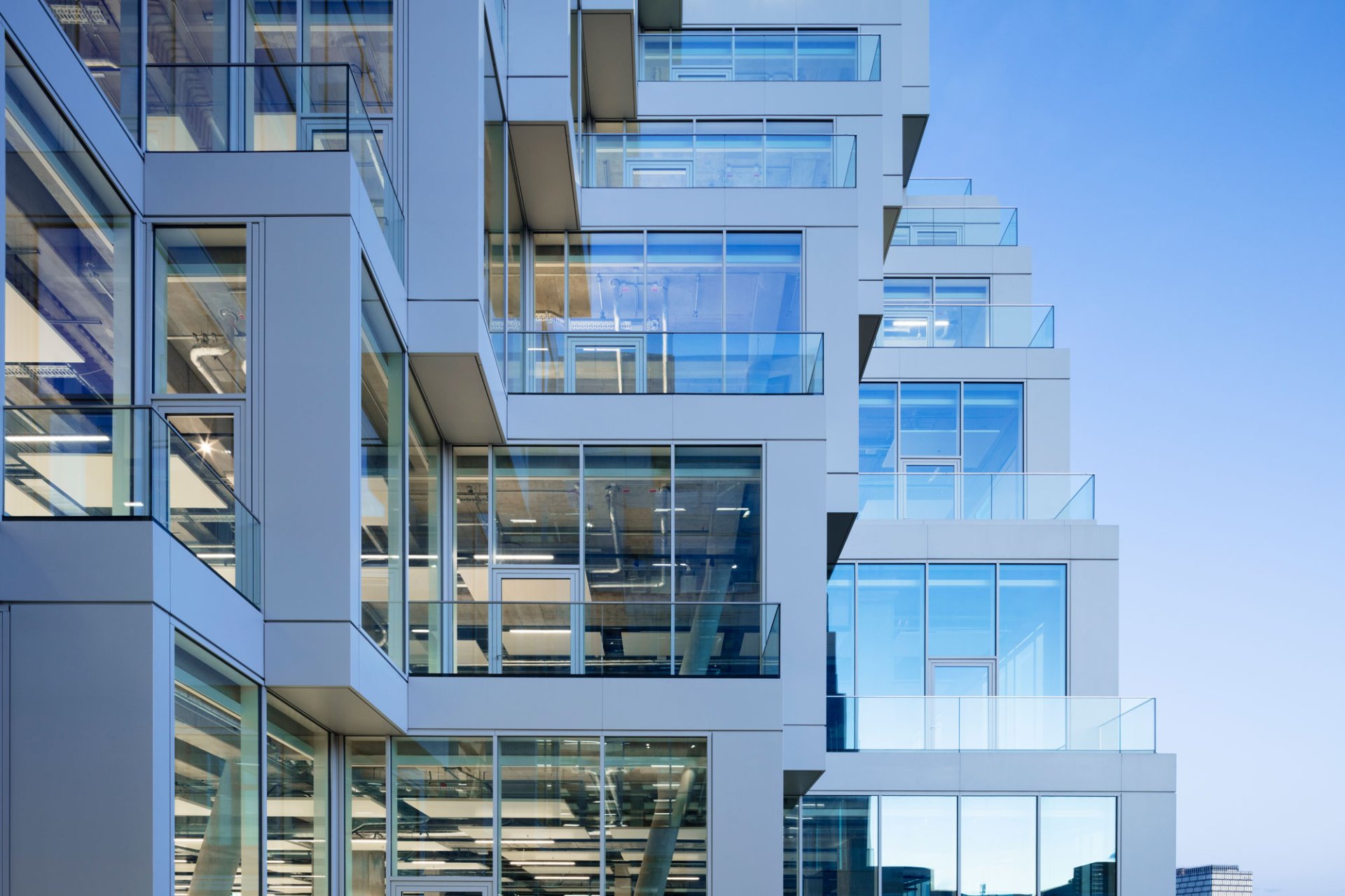 © HGEsch
project description

The former GDR shopping centre was largely dismantled, refurbished and extended by three additional storeys. The existing building with an almost square ground plan comprised a basement and seven rising storeys as well as an approx. 1.3 km long supply tunnel.
structure

On each of the façade sides, which are up to 80 metres long, additional incisions were made with recessed ceilings and sloping supports for significantly improved natural lighting. A new centrally located fifth core leads to a decisive improvement in the accessibility of the floors. In total, the use and careful conversion of the existing structure saved a CO2 equivalent of almost 8000t compared to a comparable new building volume.
façade

The existing façades were completely dismantled and replaced by generously glazed element façades. On the ground floor, the former colonnades were closed and integrated into the building's body. The large pane dimensions resulting from the storey height compared to conventional new office buildings had to be considered early on in the planning process. The design goal of interrupting the glass surface between the storeys only by a horizontal joint led to additional planning challenges with regard to sound, fire and smoke protection.
Data
Client:
SIGNA
Architect:
Jasper Architects and Associates
Gewers Pudewill
Completion: 2021

GFA: 31,900 m²
Service:
Structural engineering, Façade engineering
Publications
Sichtbare Erneuerungen: UP! Berlin
Daniel Pfannner, Christoph Gengnagel, in: DETAIL Fassaden, München, 10.2021