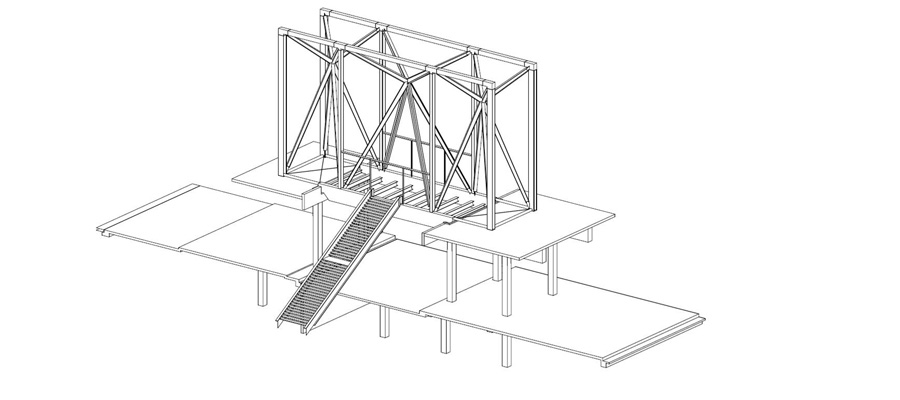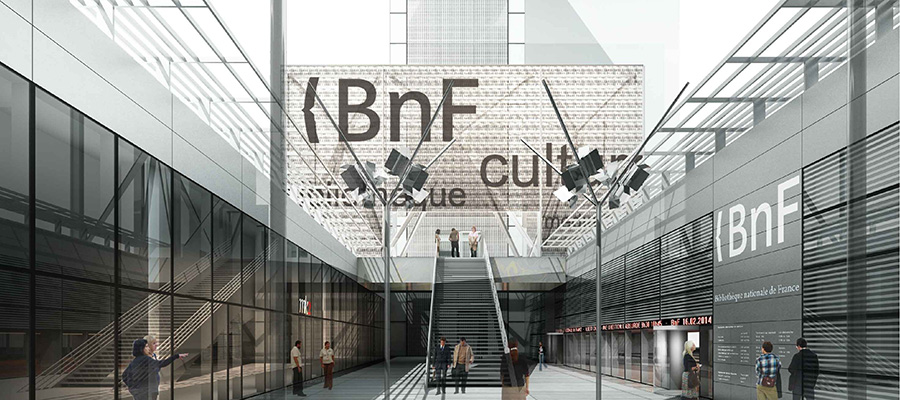 © Dominique Perrault Architecture
project description

The Signal project, on the forecourt of the Bibliothèque National de France in Paris, consists in the creation of a sculptural metallic structure visible from the entire forecourt and marking the new entrance to the Library.
structure

The Signal is composed of 3 three-dimensional "X"-shaped elements called "tripods" and 2 lateral bracing walls 25m long and 15m high called "frames." These walls have a steel framework hung with semi-opaque stainless steel mesh.
Given the structure's height, the widening of the underlying gangway is planned to prevent wind from tilting the new structure. The project includes the installation of two lifts linking the gangway and the lower patio. Two porticos in the Signal's central bay frame the doors leading to the staircase and lift.

Data
Client:
MK2
Architect:
Dominique Perrault Architecture
Completion: 2013

Service:
Structural engineering
Related Links

more projects referring to:
> Steel