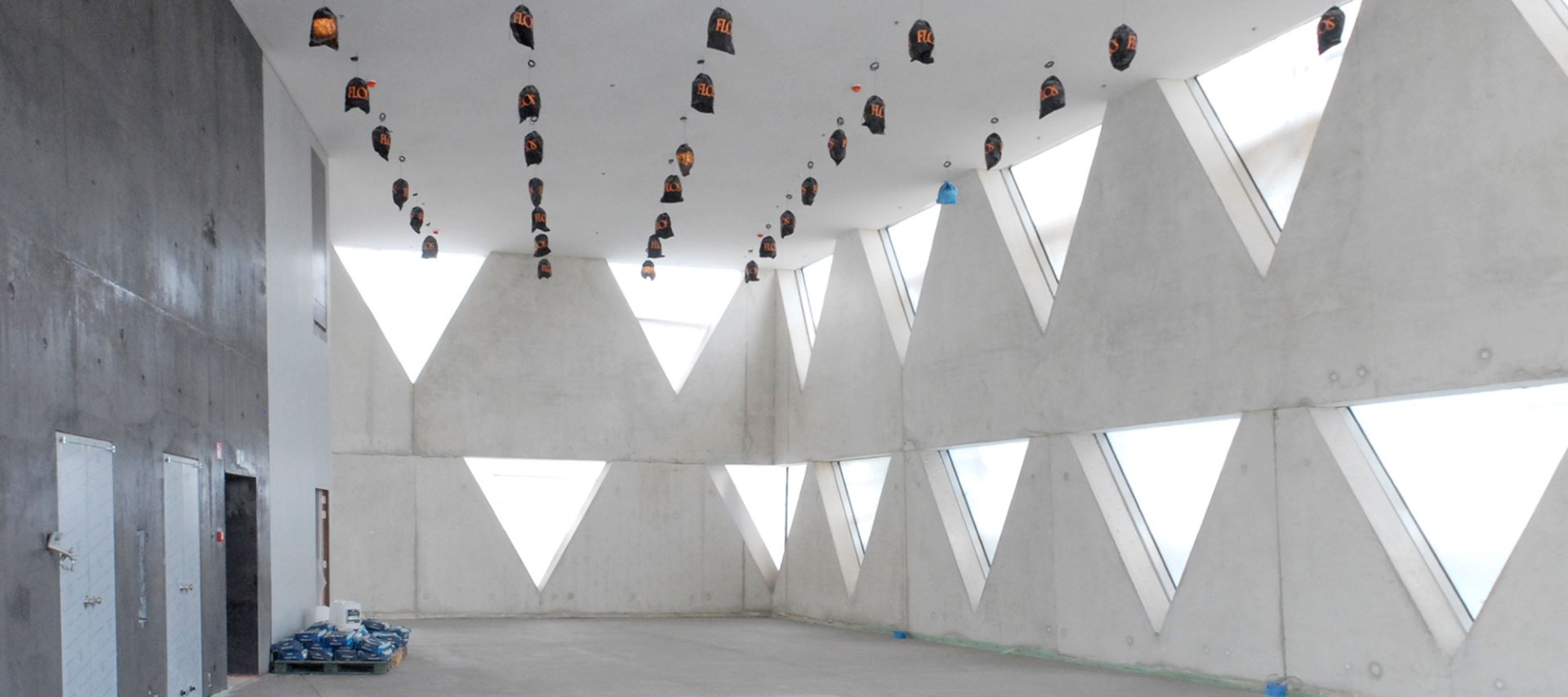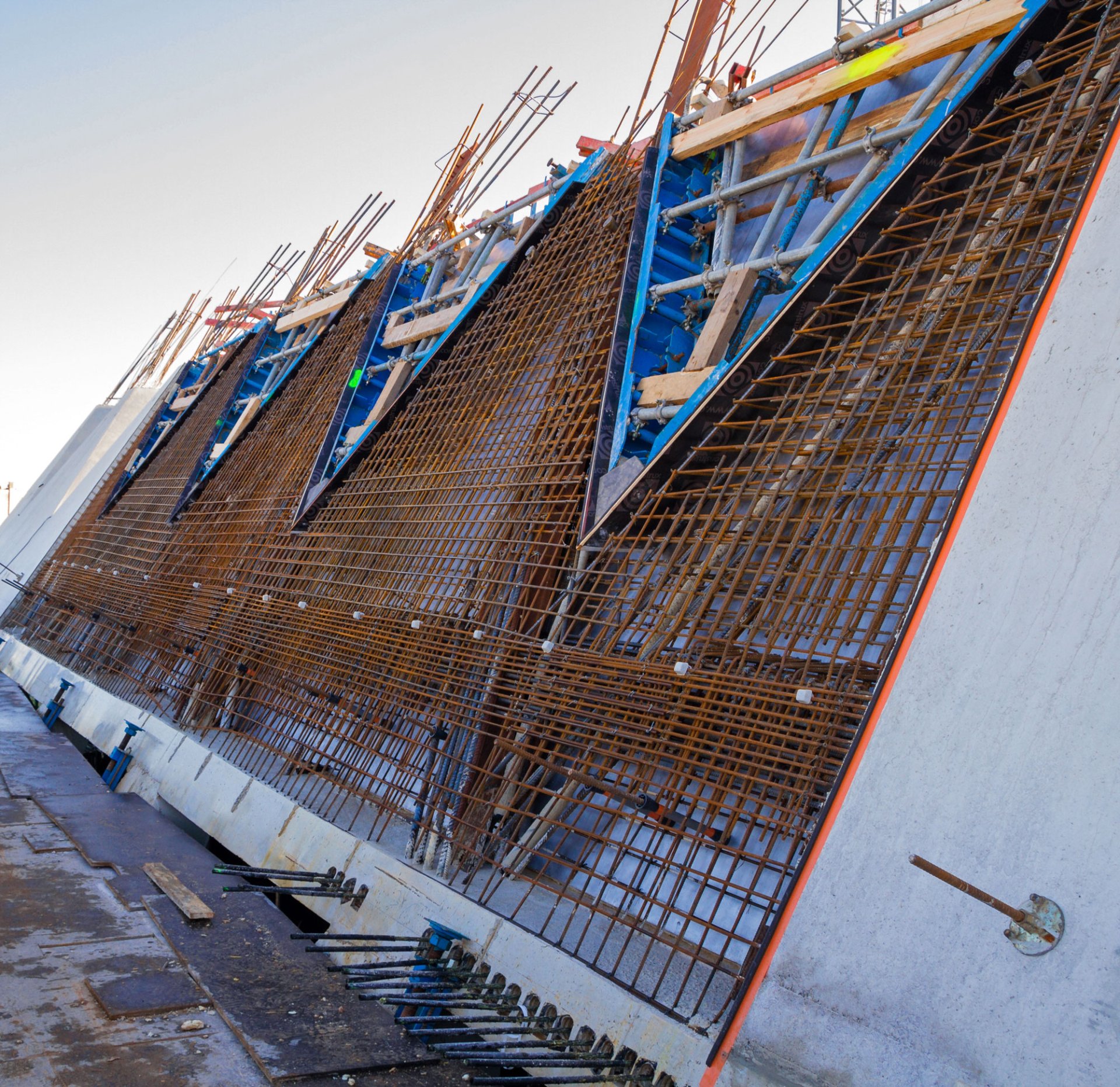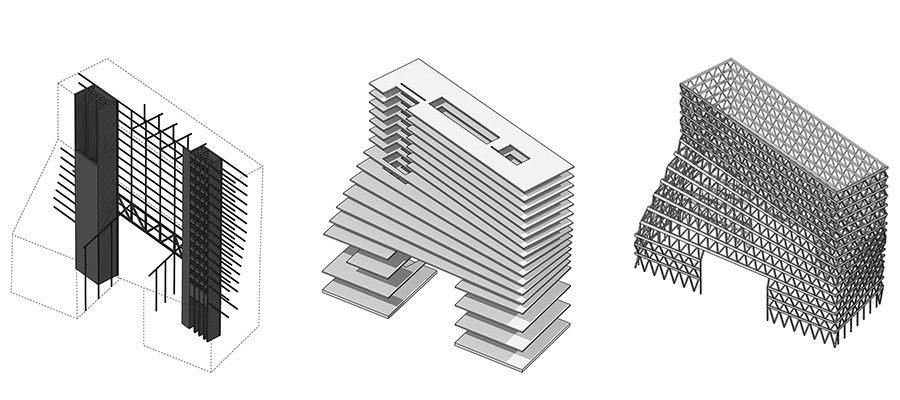 project description

The new headquarters with a usable area of 23,500 m² was built on the existing site in the direct vicinity of a public park. The main components of the design consist of a transparent two-storey congress building, which crosses at right angles with the new office tower, which stands on two "feet" like a bridge resting on the lower building with two underground parking levels. In addition, a terrace on the roof of the congress building offers a view of the adjoining park landscape. Key characteristic features of the new tower are its remarkable twist with a double-curved façade consisting of triangular window elements and white exposed concrete.
structure

The primary task was to reinforce the 14-storey building, taking into account the dominant oblique position resulting from its rotation. An additional challenge was the dissolution of the tower on the lower floors: Here, the building functions as a bridge spanning the transversely arranged congress building.
The supporting structure essentially consists of the access cores with the two-storey bridge girders, the ceiling slabs and the external perforated façade. The geometry of the façade nodes was optimized in a computer-aided algorithm process.
The Congress building with auditorium, exhibition hall and congress rooms, located under the office tower, has an open floor plan with large spans.

Data
Client:
Provincie Antwerp
Architect:
XDGA
Completion: 2019

GFA: 33,000 m² | Height: 60 m | Total area (Underground Parking): 13,500 m²
Service:
Structural engineering
Awards
European Union Prize for Contemporary Architecture – Mies van der Rohe Award 2022, Nominee