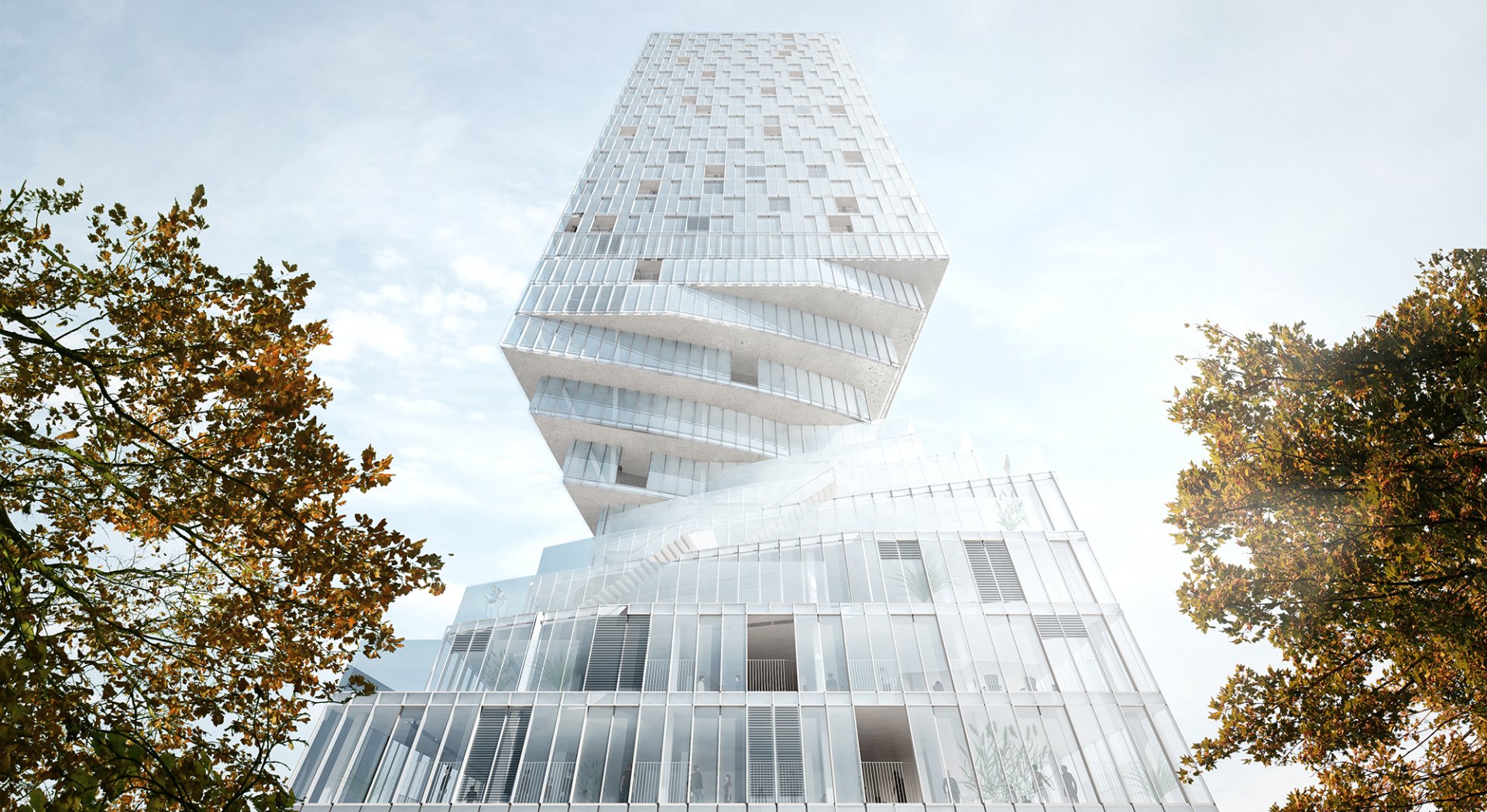 © MVRDV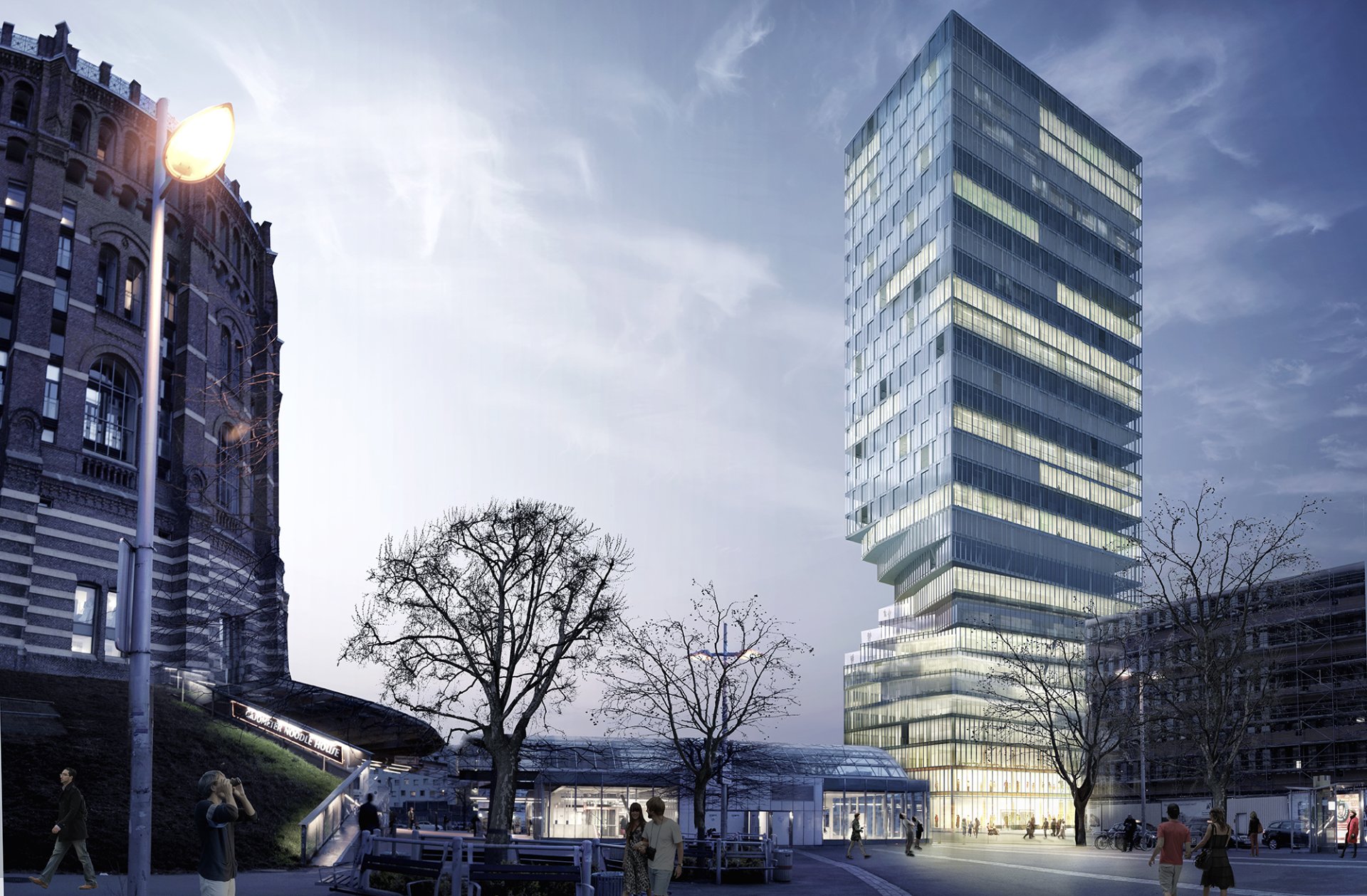 © MVRDV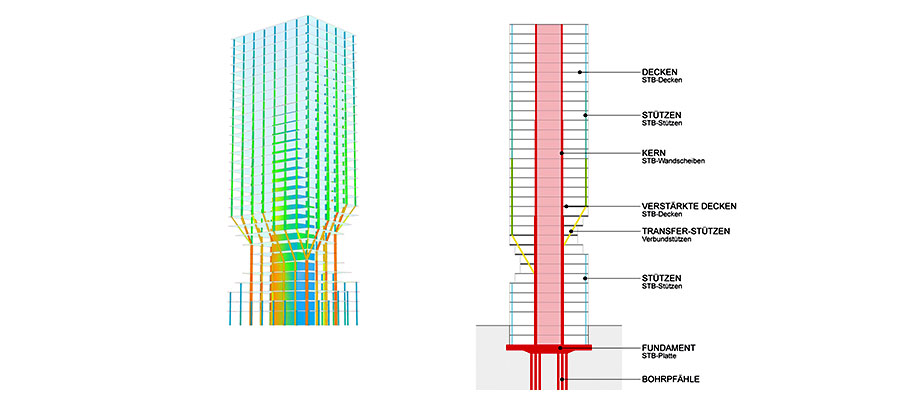 project description

The new tower, designed by the Dutch architects MVRDV in collaboration with B+G is to be built close to the Gasometer towers, or rather the underground station Erdberg. To prevent the adjacent buildings from suffering of a lack of light through the shadow of the tower, the architects designed the tower in the form of an "hourglass". The upper 20 floors are slightly rotated, thereby the tower actually gets a "waist".
structure

The design provides a narrowing of the tower in the lower third: In the condensed storeys the loads of the external columns are transferred into the core using inclined transfer supports. They are designed as composite sections and follow the shape of the "waist". The generated horizontal forces are transmitted into the building core via ceilings.
The floors above and below the waist contain a rectangular grid of columns along the outer walls. This allows greater flexibility in office or residential use and effective construction.
Vertical loads are routed through the core of the building and columns in the foundation. The core provides the stiffness of the tower in horizontal stresses due to earthquake and wind loads. The building is supported by a base plate foundation, which is reinforced in the core region with bored piles.

Data
Client:
BAI Bauträger Austria Immobilien
Architect:
MVRDV
Competition: 1st prize (2015)
GFA: 35.68 m² | Height: 110 m
Service:
Structural engineering
Related Links